Kinetico Studios is currently building Gordon Bradt's Grandfather Clock design in the base metals of solid brass and copper, coated with a clear lacquer finish.  We sold one of these clocks to a private party in London, while another was just sold and shipped to Jeongdongjin Time Museum in South Korea.  This wonderful Time Museum was already displaying one of our 1990s limited edition chrome Grandfather Clocks, as well as our Desktop Clocks.  Their website is www.jdjmuseum.com.
<![if !vml]>
<![endif]><![if !vml]>
<![endif]>
<![if !vml]>
<![endif]>
<![if !vml]>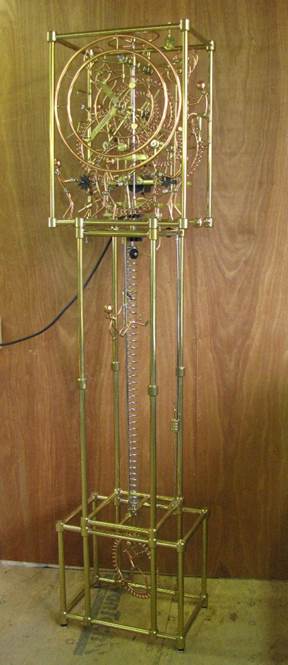 <![endif]>
Gordon Bradt and Kinetico Studios built 24 of the chrome plated
Grandfather Clocks in the mid 1990s.  These clocks won Best Of Show at the Jewelers International Show in New York in competition with the world's best clock makers.
<![if !vml]>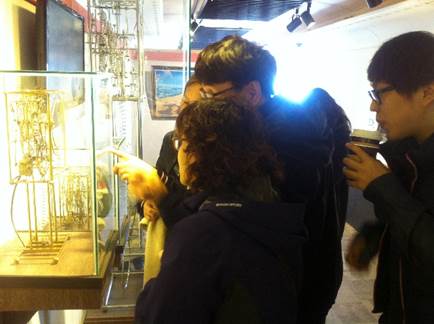 <![endif]>
<![if !vml]>
<![endif]>
For information about sales or service of the Grandfather Clocks, contact Terri Bradt at Kinetico Studios.