Gordon Bradt and Kinetico Studios
 create kinetic sculpture clocks and other award winning kinetic art, recognized by collectors around the world…
<![if !vml]><![endif]>

Kinetico

Studios

526 Kinetico Road

Eureka Springs, Arkansas  72631    USA

Terri Bradt

479-253-9114

<![if !vml]><![endif]>
Six Man Clocks in the Grandfather Scale
<![if !vml]>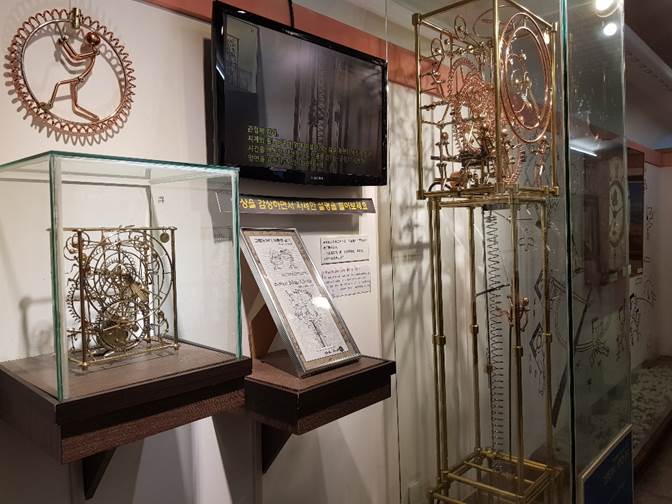 <![endif]>  <![if !vml]>
<![endif]>
Currently, Kinetico Studios is offering these two "one of a kind" Six Man Clocks in the Grandfather scale.  At $15,000 each, the clock on the left was built in the 1990s as part of the limited edition of 24 chrome plated Grandfather Clocks, 23 of which were the six foot floor models.  This table top clock measures two feet tall and was the only one of the 24 built without the pedestal.  For more about the limited edition series from the 1990s, see Chrome Grandfather Clocks.  The clock on the right was built in 2013 from solid brass and copper, and is also designed for table top use.  Currently, this  brass and copper clock is the only one of its kind, but should be in production by 2016.  Below is a video showing the brass and copper clock on the left.
Gordon Bradt Fine Art Poster
Kinetico Studios still has a limited number of signed and unsigned fine art posters designed by Gordon Bradt and printed by Kinetico Studios.  This poster compliments our clocks, as seen in our YouTube video above.  Click Patent Poster for details of these beautiful prints.  Contact Terri at terribradt@gmail.com or call 479-253-9114 to order.
<![if !vml]>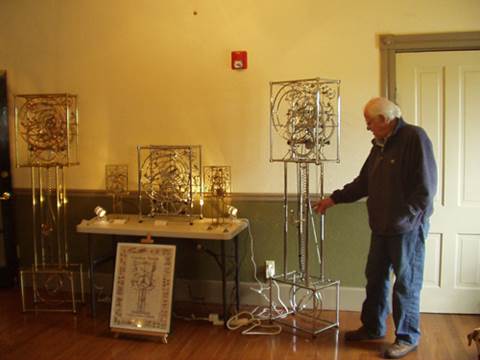 <![endif]>
Gordon Bradt Retrospective Exhibit
And 84th Birthday Party
<![if !vml]>
<![endif]>  <![if !vml]>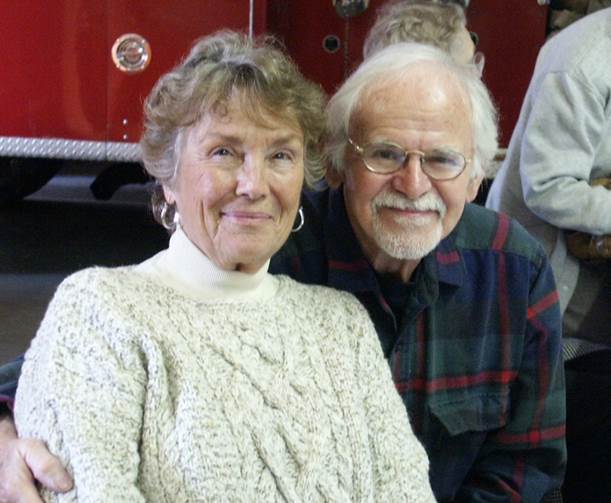 <![endif]>
Eureka Springs, Arkansas was the setting for our retrospective exhibit in May, 2008, at the historic 1886 Crescent Hotel.  For 4 days we celebrated Kinetico Studio's 35th year of incorporation, and Gordon Bradt's 84th birthday with a wonderful exhibit of all of his creations, pieces that have been saved in our individual family collections.  Here's a video of the exhibit and the party!
 "Boxes With Sound"
This new sculpture by Gordon Bradt is displayed in his home in Arkansas.
<! >